Interior desing
STYLE BOX  and  SLIM BOX SQUARE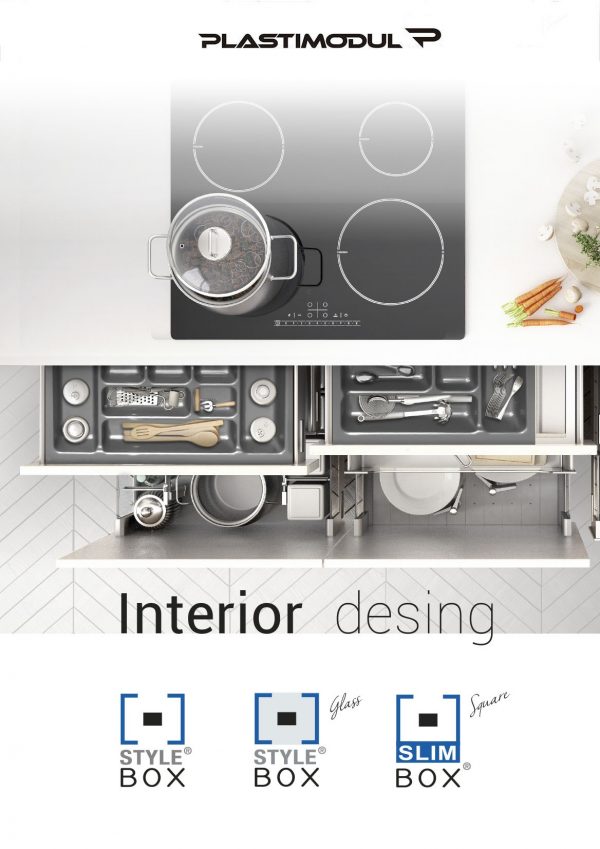 We present the interior design range for Style Box and Slim Box Square drawers.
We offer a wide variety of models and sizes of Cutlery trays, Organizers, Mats and Dividers for the interior of the drawers. In our range of Salvasifones 7 different models, one of them modular and adaptable, a very economical solution that allows you to make the most of the space of kitchen and bathroom furniture.
We also offer Waste Containers their fixing bases that are especially functional, ergonomic and easy to handle.
Kitchen Drawer Systems and Accessories
We are aware that drawers play a leading role when it comes to increasing organization in the kitchen, so from Plastimodul.com we have put at your disposal a wide selection of systems and accessories for kitchen drawers that will allow you to take an important leap. of quality and enjoy the greatest organization. Because we want you to enjoy maximum comfort and that you can order all your kitchen tools in a simple way. Do not miss them.
We adapt to your needs and offer you what you are looking for, with all kinds of drawer systems that will make your life a little easier and that will allow you to get the most out of your drawers.
You can find rectangular rods to better organize your drawer and create small modules where you can place the dishes or cutlery. Round rods to stabilize the walls of the drawers and their height. We also have "Modulbox" drawers designed to be mounted inside the kitchen modules, being able to design the drawer environment to our liking.
You have a wide variety of products to choose from, highlighting above the rest the security systems for drawers, which will not only offer you the best organization, but will also allow you to protect and keep safe those products that you want to keep out of the rest .
And it is also that the interior design range will make your drawers perfect, with our containers, plate organizers, cutlery and plastic pieces for drainage
At Plastimodul, quality and good service go hand in hand. We have a complete catalog of accessories for your balls that will conquer you. It does not matter what the style or size of your drawer is, because we assure you that you will find one that fits what you need.