Wire System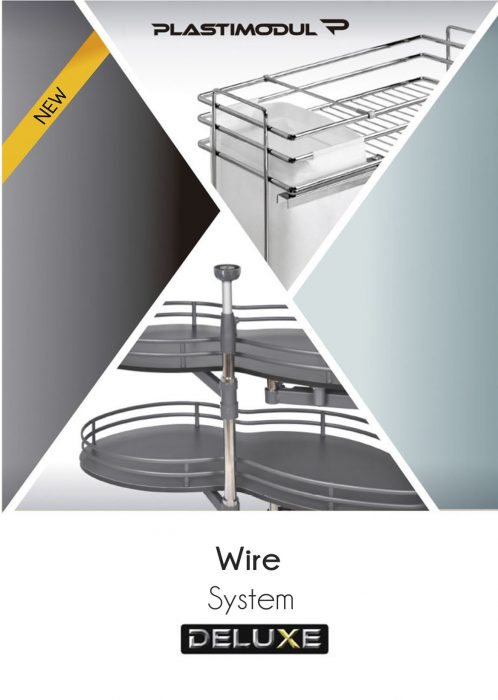 Manufacturer and Distributor Mechanisms and Baskets for Drawers
If you want to enjoy the highest quality in your kitchen and get the most out of your drawers, you have come to the right place. Why? Because Plastimodul.com is the leading manufacturer and distributor of mechanisms and baskets for drawers in our country. We have one of the largest collections of mechanisms for kitchen drawers that you can imagine, adapting to all types of drawers and to all situations, always guaranteeing the best results.
We have 3 different types of products in this section:
-Mechanisms: from a complex removable table mechanism, to removable corner mechanisms that save space in your kitchen. In addition, we have a rotating model with removable guides perfect for unused corners.
-Rotary trays: Models of rotating trays for base cabinets with 180º, 270º and 360º
-Baskets: Metal baskets with different sizes and designs depending on their use: we have a Dynamic bottle rack, a cloth rack, a universal bottle rack, a spice rack, a removable dish drainer, a saucepan, under the sink, universal …
Your company of mechanisms for kitchen drawers
We are the online store where you will find the mechanisms for kitchen drawers you were looking for, as well as a wide variety of baskets for drawers that will allow you to make better use of space and enjoy a greater capacity.
We have the objective of making your life a little easier, and we know that the kitchen is one of the rooms in which you spend the most time at the end of the day, so we wanted to put at your disposal everything you need so that you can enjoy maximum of your drawers. Discover all the mechanisms and baskets that we have available for your kitchen drawers and take advantage of the innumerable advantages that we offer you. You will not regret it, we are your best option.