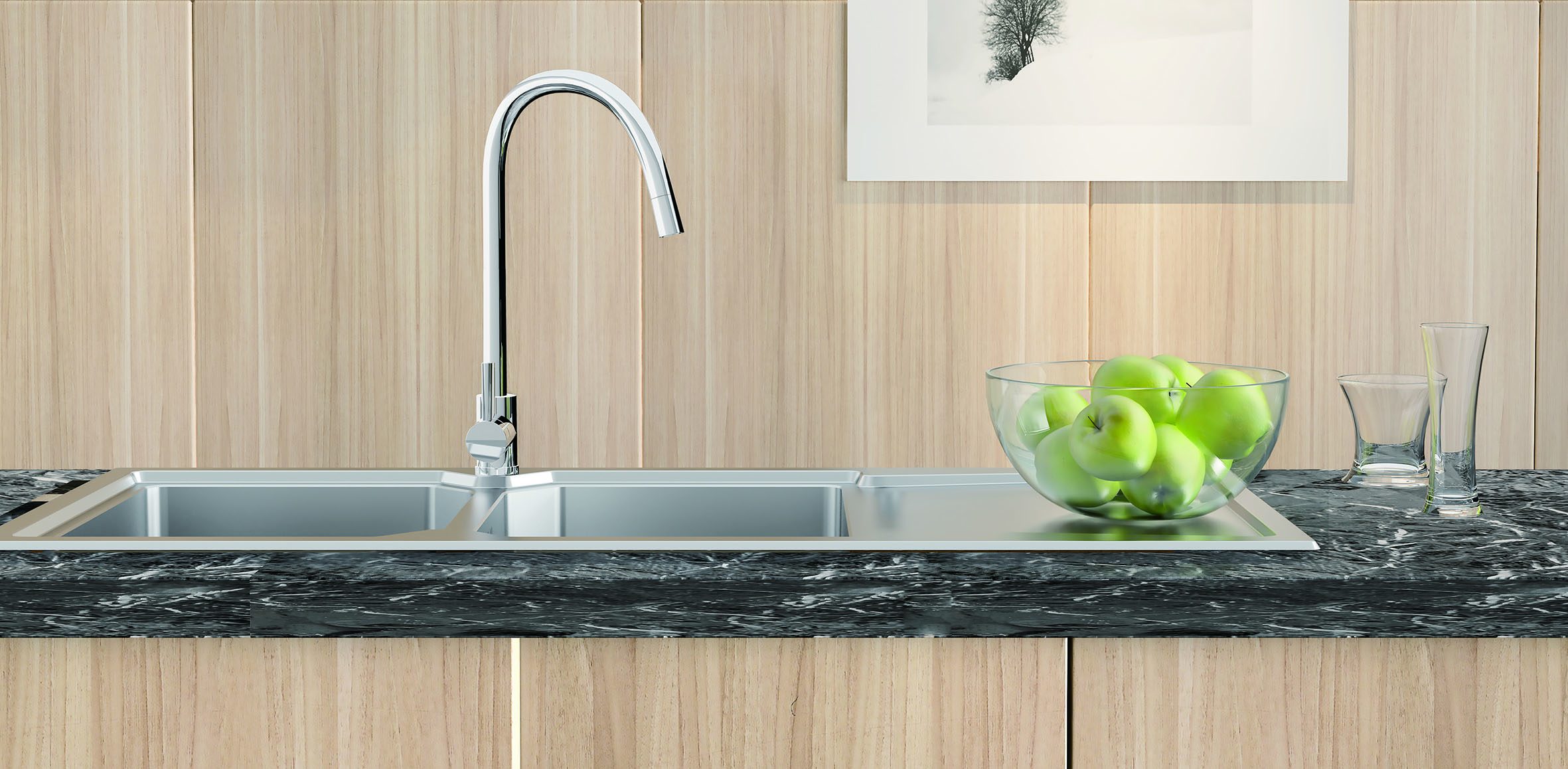 Manufacture and distribution of sinks
Plastimodul manufactures its sinks with the best materials and details that you can find in the market. Our chrome and shiny steel sinks are stainless and are also manufactured in a way that they are very durable. We have a wide variety of models and different finishes, from circular models to square models. We offer you our guarantee of quality!
Different models of high-quality sinks
We offer you a wide range of designs and sizes of sinks, so you will find what you need, regardless of size, style or even if you renovate your kitchen. We also have taps made to measure and design adapted to each sink. At Plastimodul we make it easy for you to buy your sink, and we recommend that you take into account or review the size and shape of the sink beforehand, since depending on the type of furniture or worktop you can choose basins with or without a drainer, in addition to adding two breasts. It is also important to take into account the material and the adaptation of the taps to the sink that we are going to install. We manufacture high quality stainless steel sink models. These range from 1 round bowl, 2 round bowl, 1 square bowl and 2 square bowl sinks. In addition we also have one of the most used, such as sinks and a single bowl with drains, all of them built-in.
70%

Kitchen Time
70% of your kitchen time is done beside the sinks, which is an essential part of life.
Following "offer top-grade sink which you want most", PLASTIMODUL specilize in design and open modern, manufacturing modern, elegant, function and super practical sinks for more than ten years.
He comfortable & quality space bring more happiness in your kitchen. Let you and your family enyou and love the kitchen time.
Let you love the kitchen time
SINK. UNDERMOUNT / INSERT (OPTIONAL)
SINK. INSERT / UNDERMOUNT (OPTIONAL)