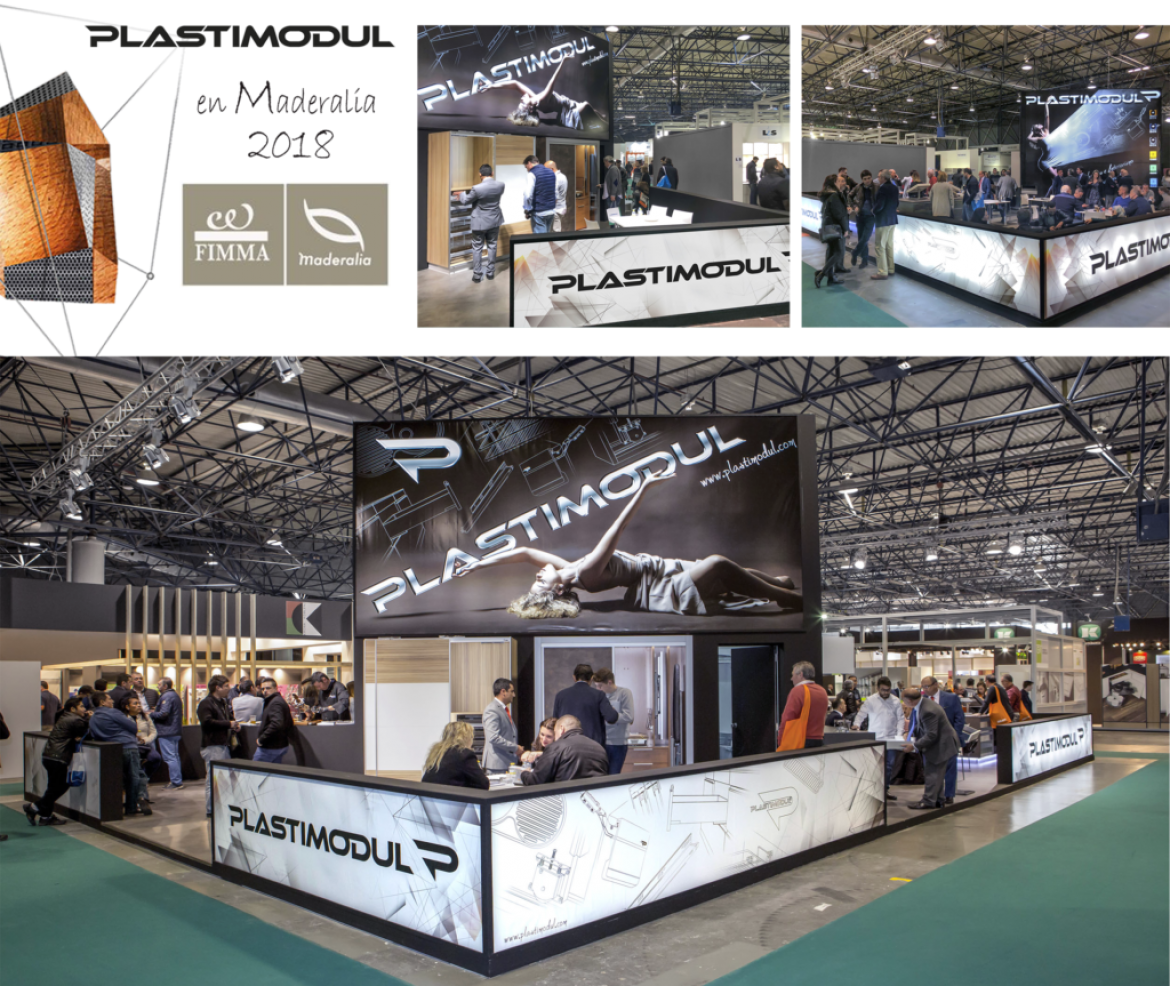 Plastimodul was present at the last edition of Maderalia 2018
He promoted his new line of elevables. The new e-leva system, elegant and functional, has a rigorous design and is the result of a conscientious manufacturing process. Thanks to this, an agile and unrestricted movement in the elevation of the door is achieved. Among the characteristics of the e-cam system are its easy opening, 107º opening angle, possibility of quick opening or manual positioning, soft and silent closing, adjustable closing speed, double regulation for the opening force, elevator arm with regulator 3D for the door and bezel. E-cam is available in white and gray finishes.

Other solutions shown at the fair were Graphite Bottle-Rack for 80-height modules, Style BOX side panels in white and graphite; Multi BOX with melamine finishes in various colors and new accessories for wardrobe.